Compare the Latest 10 Ematic Tablet Computers 2022
Here are the latest Ematic tablet computers in increasing order (To compare any of the 10 models, just click their Add to compare button):


The Three Latest Ematic Kid Tablets (as Of August, 2022)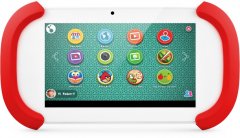 Ematic's 7-inch oddly-shaped kids tablet baring over-sized rounded bezels, bordering close to a 10-incher category with its 9.45-inch height and 5.19-inch width, while lasting up to 6.5-hours on its lithium-ion battery.

Its red, blue, and pink faceplates look fun, but given its short 90-day warranty and mostly basic specs, such as a 2-megapixel camera, a 1GHz CPU, and 8GB of memory, we cannot seem to find anything "Pro" about the Ematic FunTab Pro.
Three Recent 10-inch Ematic Tablet Computer Models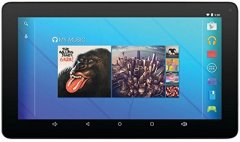 The Ematic EGQ223BL tablet pushes a low-tier cart, which is loaded with simple specs, such as 1GB of RAM, a 4-core 1.2GHz CPU, a display resolution of 1920 x 600 pixels, and 16GB of storage capacity (with an added 5GB of cloud storage).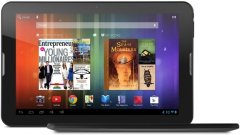 The Ematic EGP010 looks like an average tablet because of typical specs, which include its 1280 x 800 display resolution, 1GB of RAM, a 1.9-megapixel selfie-cam, and a dual-core CPU, which, at least, runs at an above-average 1.5GHz.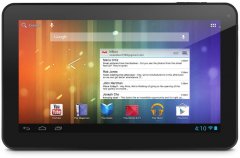 Backed by a meager 90-day warranty, the Ematic Genesis Prime XL tablet seems primed to join other low-end tablets by offering mostly basic specs, such as a 0.3-megapixel front camera and 4GB of built-in memory.
And Three Of Their Android Tablet Computers

While its 1.2GHz quad-core CPU is not the fastest around, the 7-inch Ematic EGQ377 tablet offers an additional 5GB of cloud storage, but its 90-day warranty seems to leave us doubtful about its durability.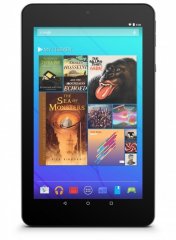 Ematic's 7-inch EGO347 tablet works with a 1.2GHz four-core processor, Android 5.0 Lollipop, and 1GB of RAM, which may not seem quite ideal for performance, but is not among the worst we have seen.
Other models...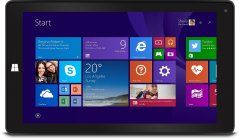 The Ematic EWT935DK tablet might turn some heads with its 32GB of internal memory, but will probably not get that much applause when it comes to its typical specs, which include a 1.3GHz quad-core processor, 1GB of RAM, and a 2-megapixel rear camera (together with a 0.3-megapixel front-facing camera).
You Should Also Check Out...